J Hus Common Sense Review
Favourite song
SPIRIT ( track 12)
Favourite lyric
  ' bill a zoot and build an empire '
In one word
 UNCOMMON
Best way to listen 
ANYWHERE any EVERYWHERE !
From block popper to show stopper, East London's J HUS, flies the flag for the UK with COMMON SENSE! 
Arguably one of the best UK artist who oozes with talent and versatility. Recently being approved the ' a-okay' sign for a London show, J HUS has come a long way.
Growing up on African hall parties, grime and being heavy influenced by US rap , J Hus also blames his unpredictable music style on the fact that he is a Gemini.
Changes in vibe and mood happen as often and as frequently as he switches his flow. His capability to move through genres, flows and melodies, and catchy hooks, separates his music from the rest.
From 'Dem Boy Paigon', 'Lean and Bop', 'Friendly' and 'Did You See' J Hus definitely knows how to make a banger. He creates music to which change atmosphere in house parties, university raves and nightclubs.
Takes risks with different genres, beats and styles J Hus manages to stay true to himself describing Common Sense as growth in maturity. With live instruments and music with a meaning, his aim to create a sound sound is solid.
Throughout the tracks you are greeted with the 'JAE 5' jingle. From the 15th day Mixtape to the Playing Sport Ep, Common Sense is the perfect example of the growth, trust and risks the dynamic duo take within studio walls.
The general flow of the album doesn't tell a cohesive story however, throughout the tracks, there is definitely different messages to take away.
We see different sides of Hus. Closed Doors (track 4) shows us the X-Rated ladies man with while tracks like Clartin and Good Luck Chale show he can still look after himself.
---
Track by Track Review
Common Sense
The album kicks start with the title track. Live instruments orchestrated by @compozers  adds to the grand image as J Hus welcomes us into his lifestyle. His money, the girls, the cars and the clothes. A day in the life of Hustler baby!
Bouff Daddy
Emphasing that he is the man. He goes into detail about spending money (Bouff means money btw).  'Now I hate the attention, no lemme be honest, I love it, spend yesterday's profit and think nothing of it'. The beat and flow is smooth and catchy with punch lines adding to the feeling-myself-anthem.
Clartin
A wild beat with a lot of different sounds going on, adding adrenaline to the song. The production playful Hus flow is a great start of the album
Leave Me
His Gemini persona is displayed. 'Still put this n**ger in a body bag, still help his mum with her shopping bag'. The catchy flow and relaxed beat helps us focus on the lyrics, hearing what J Hus is actually trying to say.
Closed Door
X –rated thoughts and sexual innuendos make this song. We are taken behind closed doors for the J Hus. 'Whatever, happens in here, stays in here, I know you want it as much as I do!'. In a recent interview he joked about himself becoming a sex symbol, think I see the potential with this jazzy soul vibe.
Mash up
The J Hus and Mo Stack collaborations feel very natural, something I'm definitely not going to get bored of. Choppy beat keeps you on your toes as the two bounce back from each other as the after each 8. Definitely mash up, with extra flavour and a dash of salt!
Did You See
The single of the album which was released prior and set the bar for the album. I like to call this friendly part 2. J Hus shows us that making a banging is part of his DNA. His playful lyrics and ability to switch his flow is what makes him, him.
Like Your Style
The song for the ladies, about the ladies, so I guess everyone can relate.
Plottin
The old skool garage vibe is Hus's favourite from the album. "Don't think I'm shy cause I'm quiet, I'm just plottin I'm plottin". The song definitely shows how he can switch up his style and his risk taking musical ability.
Sweet Cheeks
Another one for the ladies! This one isn't about the money or the street life, but how apart from all of that he can be a sweet boy , when he needs to be. "I told my n**ger put  your balaclava, won't you much rather f**k with a girl from Upminster". This Jae 5 production is playful and creates a sweet vibe! 
Fisherman
The first song with features and it is popping! J Hus on the hook with Mist and Mo stack on the verses. Most definitely for the ladies, this song plays on the idea that there is 'plenty fish in the sea'. Nice one lads!
Good Time
Good Time | J Hus x Burna Boy
On his album wait on it ! @Jhus ! ?

— Burna Boy (@burnaboy) May 11, 2017
Featuring afrobeats artist Burna Boy this collaboration shows how J Hus can fluidly move though genres and create something original. Still staying true to J Hus but giving you something new everytime. This is definitely a feel good song.
Spirit
This track is all about being positivity! A dancehall influenced beat with some of the patois lyrics. "They can tek weh my freedom how they gon' tek way my spirit". This is a roll-your- car-windows-down-feel-the-vibe-and-share-the-love kind of riddim and I here for all 3 mintues 34 seconds of it!
Goodies
Ever heard of the phrase 'don't shoot the messenger?' Yeah definitely goes out the window as we welcome back-street-smart Hus. It starts with a skit of the typical conversation he has with people, with the additions of appropriate sound effects imbedded with his lyrics. The head bopping beat keeps us on edge throughout the track as the iconic duo reunite again to make this epic piece.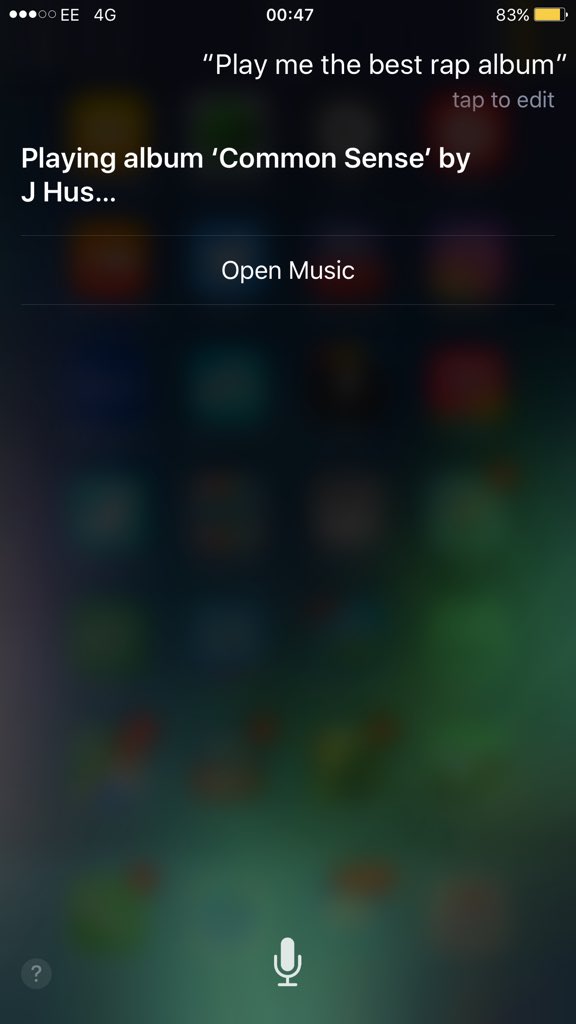 Good Luck Chale
"Heard they want me dead, heard they want my bread, good luck chale". 'Chale' is Ga (ghanian dilect) for 'friend'.
With Tiggs Da Author on the hook, the verses are left for Hus to speak his mind and thoughts aloud. And he is pretty much saying:  if want to see me fall Good Luck Mate'! It the Anti haters Anthem!
Who You Are
This slow and smooth vibe again is a reflective piece. Opening up his thoughts to his audience about his upbringing.
Friendly
J Hus confesses this song was created for his little brother after his mum requested he made something a "little more appropriate". No doubt this song is everyone and anyone. It also shows the growth and diversity of J Hus music.
"BILL Zoot and build an empire"
Probably one the most catchy lines throughout the album. J Hus is well on his way to building his empire. From billboard posters and a tour just before the release of 'common sense' Hus, leaves no room for imagination from what to expect from his European tour in November .
Get Tickets for #CommonSenseTour Here